Building Homes in Chicago Since 1977
Founder, Frank Nitti, started his career as a painting contractor in the mid-70s. After painting hundreds of new construction homes, he gained a deep interest in home building design and construction. Frank and his wife Carmela built their first home in 1977 while still managing their painting company. In 1986, they officially started their home construction company where they built their first spec home in the Barrington area. Due to the unique designs and high-quality products in the home, it generated a great deal of interest which led to several built to orders. As many years progressed, they would go on to form a memorable reputation as a home builder and build second homes for their clients. Since the start, Nitti Development's goal has been to build homes that include top quality products with impeccable, unforgettable designs. As the decades have gone by, they strive every day to reach and surpass those goals.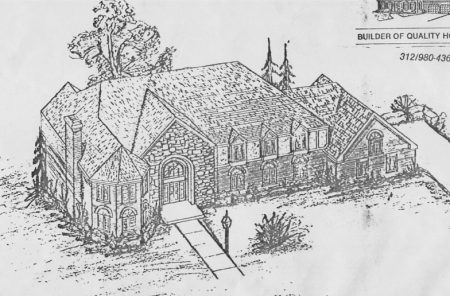 In the early 2000's, having already built dozens of homes throughout the Chicago area, Nitti Development began their first community development project. At this time, Frank and Carmela's three children got involved in the business, where they proudly work together as both a family and as a company. As Nitti Development kept growing, the team expanded to oversee a wider range of developments, including ranch home communities. townhome communities and single-family home communities.
Serving Chicago's Suburb Communities
Today, Nitti Development is both a home builder and developer operating primarily in Chicago's suburbs, with projects throughout Glen Ellyn, Elmhurst, Geneva and more. With hundreds of new construction homes under their belt, they have perfected the process from start to finish. Nitti Development builds high-quality homes with flawless, beautiful designs. In addition, they strive to make the design and construction process as smooth and enjoyable as possible for each of their buyers.