When you purchase a home, you want to know you will love it for years as you build your life there. At Nitti, we love to hand over the keys, certain that the quality of our homes is unparalleled. How do we know? We built the home as if it were going to be our own!
A few ways we take care of our buyers:
<!–more–>
1. Details matter.
Every detail of every floorplan is scrutinized for how it will benefit the homeowner in their daily life. We consider everything, down to where a wall ends for the best flow, or where windows are placed for optimum views, privacy, and light.
2. Collaboration with partners.
We work closely with everyone who contributes to the home, from design through completion. For example, it isn't unusual for us to collaborate with the architect on ideas as we dream up the best possible living experience.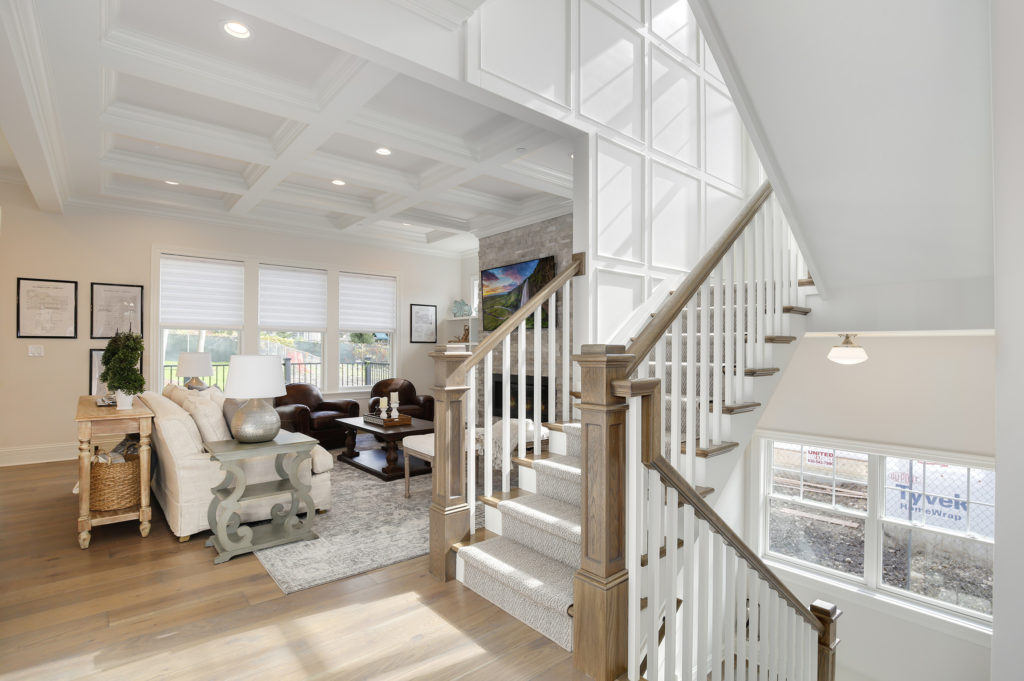 3. Quality everywhere.
Homebuyers love the high quality materials they see when they enter the home, like stylish cabinets built to last, or gleaming countertops. We apply the same high standard of quality to every detail of the home—including the unseen, behind-the-wall elements. Your Nitti home is built with quality materials through and through.
4. Smooth buying experience.
We are able to offer a boutique buying experience to our homebuyers. We are hands on with buyers, making sure to listen to their vision and taking care of them throughout the process as we build their dream home.
5. Customer focus.
Every step of the way, it comes down to one thing for us—the customer. During planning, we imagine the homebuyer's life in the home. We choose materials that are built to last—the finished quality has no comparison. And we build the home as we would want it built for ourselves.
Are you interested in purchasing your dream home with Nitti? Contact us to request an appointment to visit one of our communities today.
Contact Us
"*" indicates required fields